Developing the world's most advanced Automatic Waste Collection System AWCS for sustainable environment!
MariMatic® has over 30 years of experience in pipe waste collection systems, having already supplied almost 1,000 systems in more than 40 countries and in regard to MetroTaifun®, we hold an extensive portfolio of patents and patent applications in Finland and abroad. We have invested millions of euros in research and development of the MetroTaifun® Automatic solid Waste collection System (AWCS), and thanks to our activities, MariMatic has become a pioneer in its sector. We expect to be the global market leader in this field.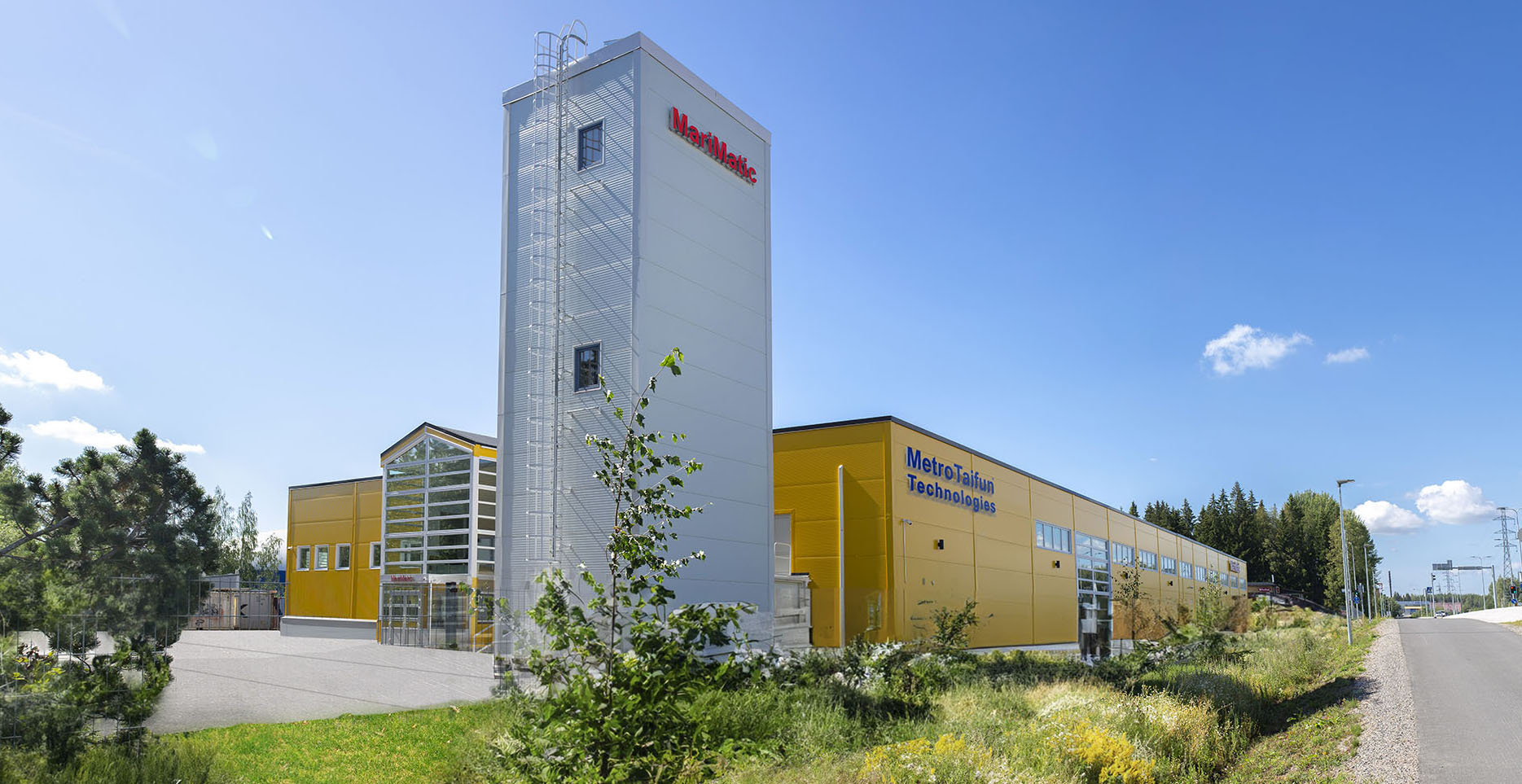 To continue the development and research, we have built a MetroTaifun Technology and Demo Center, which is recognized for having the world's largest working demonstration Automatic Solid Waste Collection System (AWCS) completely installed indoors. For those visiting the center, it is conveniently located just some 30 minutes from Helsinki-Vantaa airport.
The original office building has been expanded and the center was completed in summer 2012. This has enabled continued and unrestricted product development and testing of the MetroTaifun system in its entirety. The extensive area now available offers excellent opportunities for training and adequate space for demonstrating the function and features of the complete Automatic Solid Waste Collection System. The company's training center, auditorium and offices will be integrated into the center, which has an area of 3400 m2 (36,597 sq. ft.).
The Test and Demo Equipment on display consists of approximately 2000 meters of interconnected composite and steel piping with 19 fully functioning waste inlets of various designs and sizes. All possible waste inlet designs for indoor and outdoor use in the various MetroTaifun installations are demonstrated a long with the different gravity chute and AWCS solutions.
The overview of the layout with 2400 m of piping.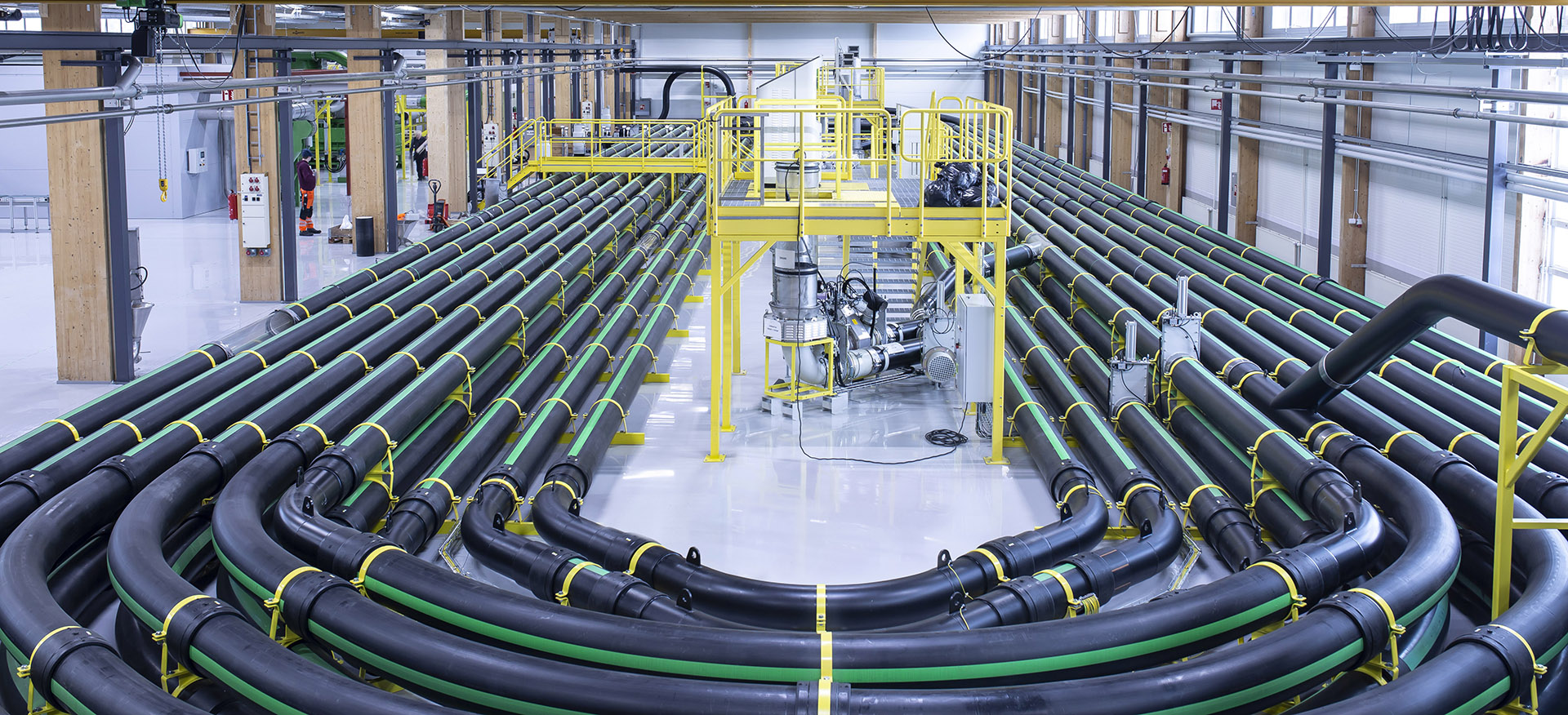 At the end of the pipe network installation, there is a complete waste terminal equipment assembly, including blowers, air filtration, compactors, and the accompanying control software and hardware.
Waste cyclone, dust cyclone and waste container set up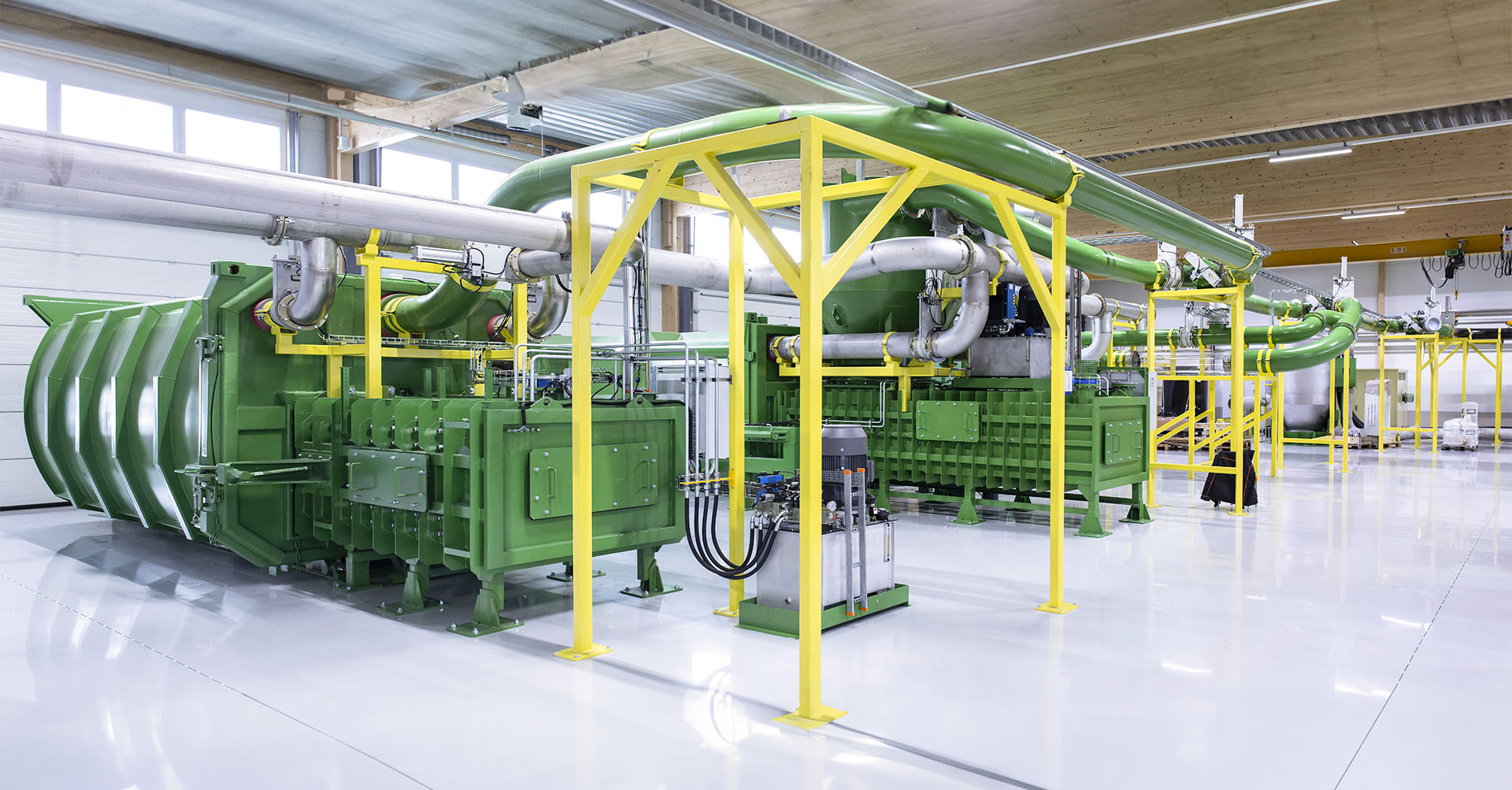 To give a realistic understanding of the waste separation procedure possibilities, there are three (i.e., waste fractions) systems installed at the different waste inlet stations for separating the waste. This demonstrates how the conveying air is used to transport the different fractions separately and gives a clear idea of the potential for developing many various waste handling scenarios the customer may need.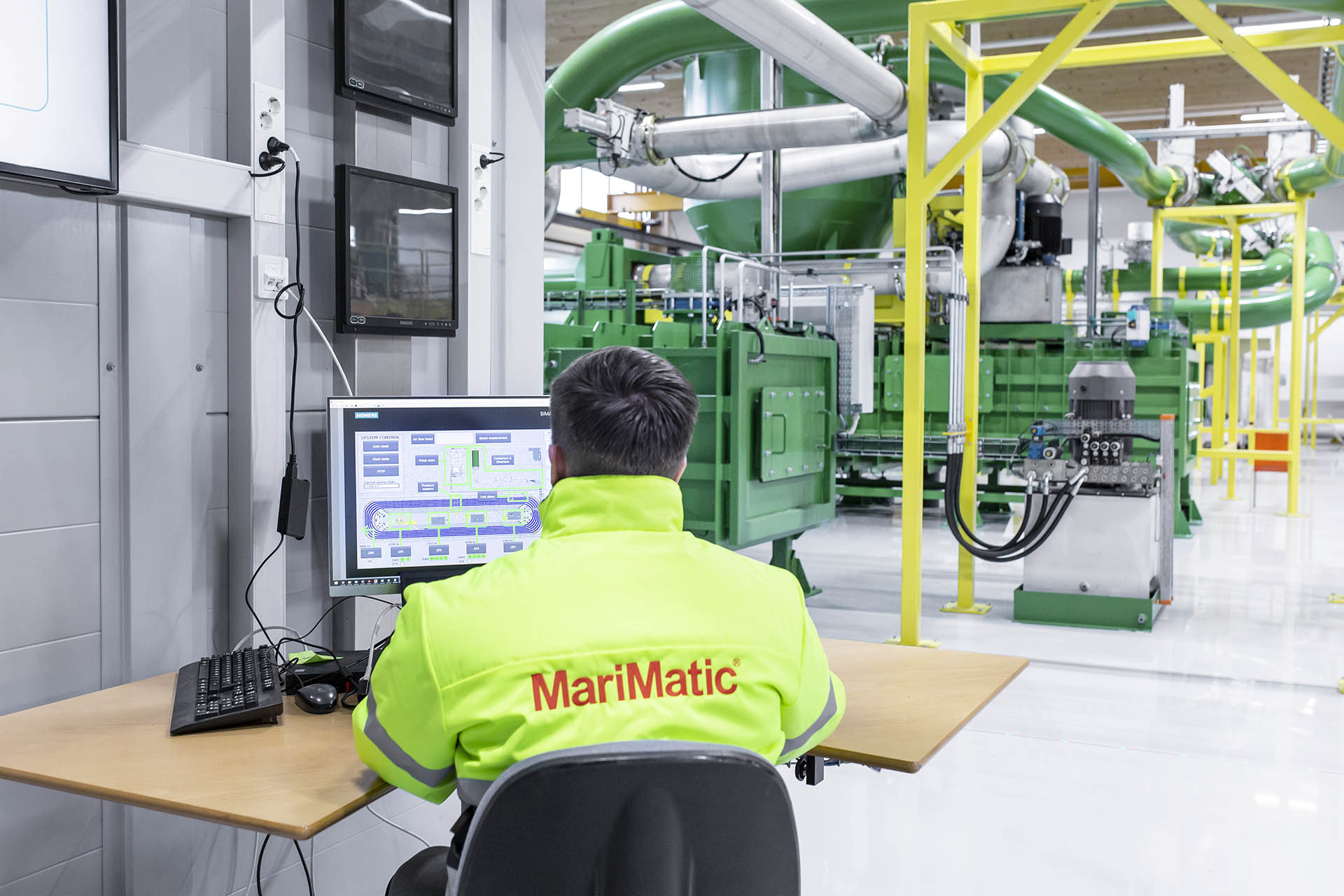 The panoramic overview from a waste inlet platform makes it is easy to see how the MetroTaifun Waste Collection System functions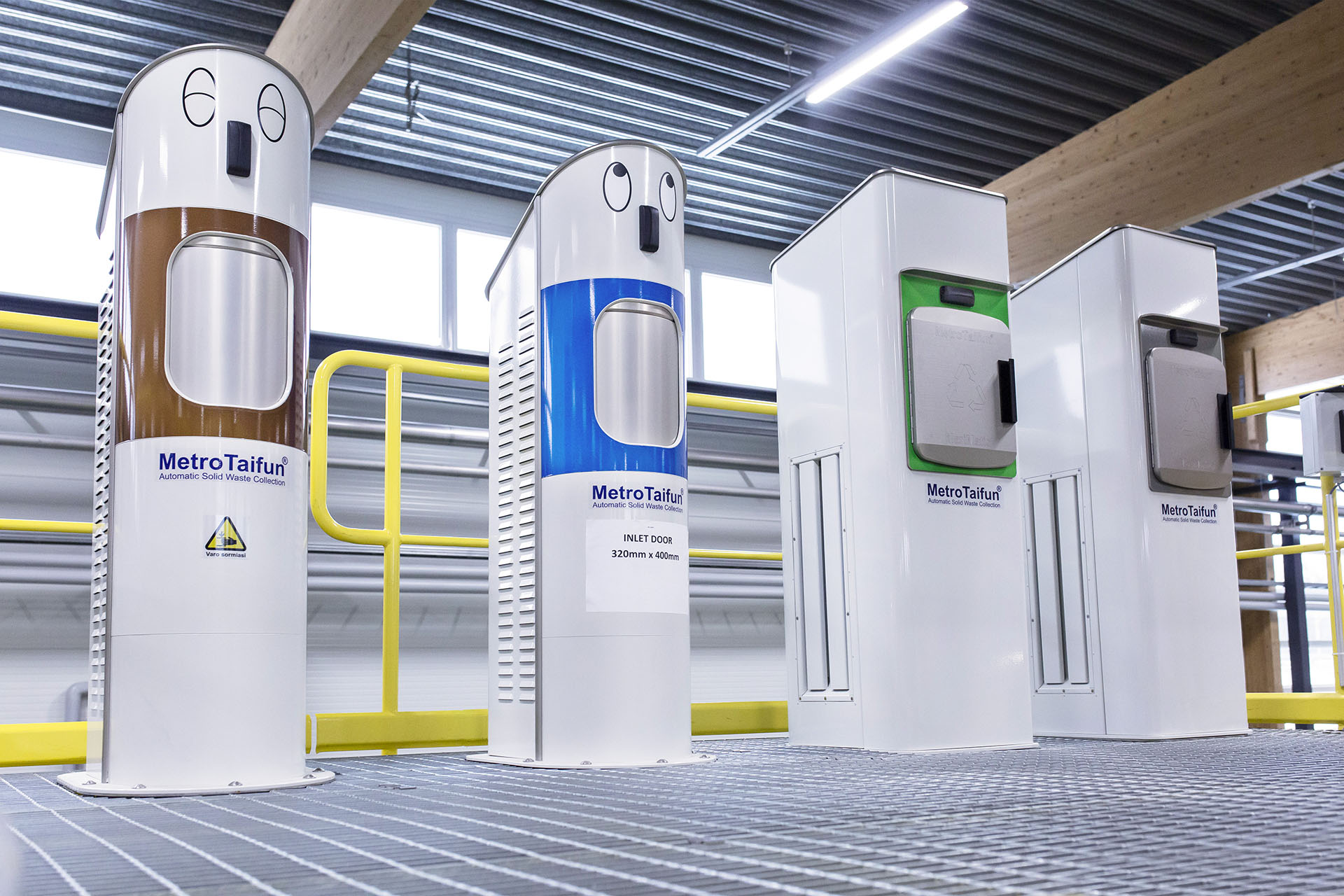 The smart technology hidden below ground makes it possible for the waste inlets to operate smoothly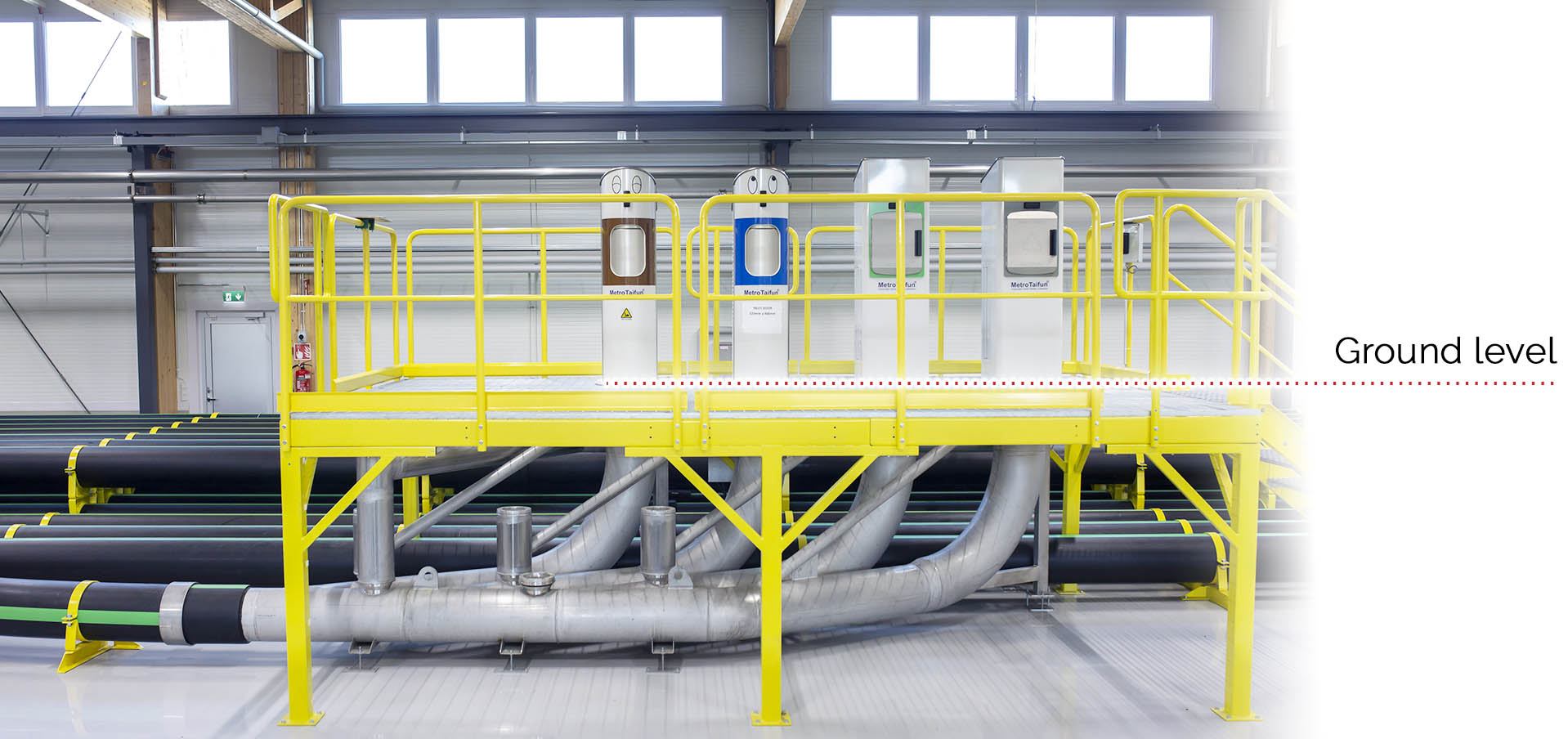 Welcome to visit our demo center in Järvenpää, Finland!
Contact info(@)marimatic.com